Still Waters Retirement Solutions is dedicated to guiding you through the financial and insurance decisions you face throughout your life; helping you move toward a peaceful, rewarding, and enjoyable future.
Using insurance products we help provide peace of mind – whether it be through life insurance or Medicare health plans.
By using strategies and products with low fees to help ensure your money is working as effectively for you as possible to help you obtain financial security.
Medicare & Life Insurance Strategies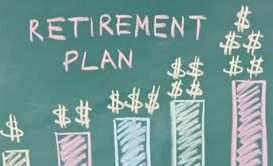 Investment Strategies
Thomas Johnson offers Investment Advisory Services through Gradient Advisors, LLC (Arden Hills, MN 877-885-0508), an SEC Registered Investment Advisor. Gradient Advisors, LLC and its advisors do not render tax, legal, or accounting advice. Still Waters Retirement Solutions is not a registered investment advisor and is not an affiliate of Gradient Advisors, LLC. Insurance products and services are offered through Thomas Johnson, independent agent.
Still Waters Retirement Solutions, Thomas Johnson, and Gradient Advisors, LLC are not affiliated with or endorsed by the Social Security Adminstration or any government agency.
All written content on this site is for information purposes only. Opinions expressed herein are soley those of Thomas Johnson, and our editorial staff.
The presence of this website shall in no way be construed or interpreted as a soliciation to sell or offer to sell investment advisory services to any residents of the State other than the State(s) Thomas Johnson, is registered or where otherwise legally permitted. Material presented is believed to be from reliable sources; however, we make no representations as to its accuracy or completeness. All information and ideas should be discussed in detail with your individual adviser prior to implementation.